Testimonials
I always use the Belted Magnum Collet Resizing Die when handloading the 7mm Remington Magnum, .300 Winchester Magnum, 300 H&H, 8mm Remington Magnum and .350 Remington Magnum. This die solves the case bulge problem that is inherent with handloading belted magnum calibers. It's a great feature for this one die to work on all of the popular belted magnum calibers. This extra reloading step avoids getting to the range (or experiencing horrors in the field!) and discovering that your handloads won't chamber.
This unique resizing die extends case life and ensures proper chambering. Many of us (me included) want our brass to last for as many firings as possible. I also like the exceptionally clear and concise directions that came with the die.
- Craig Boddington
(Writer for Guns & Ammo Magazine) Paso Robles, California
---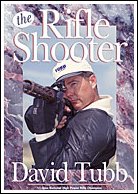 I tried your belted magnum collet resizing die on several different belted calibers. I also tested it with a 7mm Rem. Magnum using the same (2) cases. After resizing them in an ordinary full length resizing die, they measured (.513"-.514") just above the belt. After using your collet resizing die, the case diameter measured approx. .510" above the belt. I shot and resized them 5 times each. There was certainly no question that your collet die reduces the case forward of the belt. It is a well made product in attractive packaging.
- David Tubb
(11 time National High Power Champion) Texas
---
My Son and I have many belted magnums in our collection and we have been handloading for 4 generations. Your new belted magnum collet resizing die is the slickest gadget that we have in our tool box. We use a Redding full length resizing die first, then we use your collet resizing die to remove the bulge just above the belt. If the collet sticks on the case, I just invert the case, stand it on the shell holder and push it back into the body of the die "gently" and the collet pops right off.
- Richard Hummer
Phillipsburg, NJ
---
I have a new Ruger #1 rifle in 300 Win. Mag. that has outstanding accuracy. I planned to neck size the cases, but I found that after 2 or 3 firings the cases wouldn't rechamber, even after using a well known full length resizing die. I just had to discard the cases. I assumed that the chamber might be out of round, but I didn't want to return the rifle to Ruger and risk loosing such great accuracy. Then I read about your new collet resizing die and realized what my problem actually was. Now I use my 300 Win. brass many, many times and they all drop in the chamber like new. My 7mm Rem Mag has improved also.
- Neal Davis
(Advertising Exec) Stanbury Park, Utah
---
I had troubles with a .416 Rem Mag and a chamber that was a on the large side. I could only use my cases one or two times, and then they were too big above the belt to fit back in the chamber. Now I use this die to put my brass back into specification after every firing and it works great.
- C. Sardeson
Blanchardville, WI
---
Your Belted magnum Collet Resizing Die is the best thing since magnum ammunition. I just assumed from various articles that the brass would only last a few times and you had to toss them. Not so anymore. I can shoot my rifle as much as my shoulder lets me, not my wallet. While doing some web surfing, I came across many hits that mentioned your die, and I immediately ordered one. It is built like a Swiss watch and sizes the brass exactly every time.
- Win Burrington
Rochester Hills, MI
---
Your Belted Magnum Collet Resizing Die works great on my .257 Weatherby brass. This die makes fired brass chamber better than new factory brass. Super die.
- David Lund
Danvers, MN
---
With over 40 years of reloading under my belt, I have to say that this is the slickest piece of reloading equipment I have! The Belted Magnum Collet Resizing Die was made by a reloader shooter for reloaders! Great piece of work!
- Steve Klante
Wausau, WI
---
I run my .375 H&H brass through this die, after neck sizing. They now chamber smooth as silk. Very easy to use, and beautifully machined.
- David Schnell
Walnut creek, CA
---

Your Belted Magnum Collet Resizing Die works great. If you come up with any more innovative products, be sure to let me know.
- Herbert J. Stumpf
(Machinist) Sacramento, California
---
A friend of mine recommended your belted magnum collet resizing die, so I got one for my .358 Alaskan (this brass is not cheap). There is no question that this die does the job. No more case bulge problems like I had in the past. Your die is easy to setup and use and it will save me money in the long run. Thanks for an EXCELLENT product.
- Bill Yendrzeski
Essex Jct., Vermont
---
I've been reloading for 25 years and I am very pleased with your belted magnum collet resizing die. Your die has saved me a lot of money. If you come up with another invention please let me know.
- Timothy Dunn
Forestell, Missouri
---
After using your die for a short period of time, I have recovered the cost of my die. My cases now last 10 times longer because the case bulge no longer renders the brass useless. The improved feeding and extraction will now give me a reliable rifle for hunting. Thanks for a great product!
- Art Bosley
(Technology Director) essex Junction, Vermont
---
I have resized all of my .300 Win. Mag., 7mm Rem. Mag., and .338 Win. Mag. cases. I noticed that all of my cases were beginning to bulge above the belt after a few reloadings. I have great confidence that your belted magnum collet resizing die has done it's job. I think that you have a winner and wish you the best of luck in the sale of your product. I told a friend of mine in Portland, Oregon about this new die and now he owns one.
- Larry G. Olson
(Retired) Pleasant Hill, Oregon
---
I had troubles with a .416 Rem. Mag. that seemed to have a large chamber. I could only reload my cases one or two times before they would become bulged above the belt and would not fit back in the chamber. Now I use your collet resizing die to put my brass back into specifications and it works great.
- C. Sardeson
Blanchardville, WI
---
I am real pleased with the die. I read your article in Precision Shooting and figured I'd give it a try. I've been using it on two different .300 Win Mags and one .375 H & H. The first time I resized a case I was dreading getting the collet off but was pleasantly surprised! All in all, it's a very nifty product that I intend to continue using.
- Michael B. Bundy
Katy, TX
---
Thanks for such an excellent product. I recently purchased one of your collet resizing dies to use on a customers .350 Rem. Magnum. He was only getting 2 reloadings per case because full length resizing his cases would at best bring them down to .515" at the web, which was too tight to fit in his chamber.
This is where your excellent product comes in. Your collet resizing die reduced the case diameter to .510" and this has increased case life dramatically. I have been reloading for over 20 years and have never used a tool that amazes me as much as your Belted Magnum Collet Resizing Die.
- Jason Perryman
(Production Manager) Sooner Reloading Supply
Brunswick, Georgia
---
Due to sticky chambering & extraction problems, I needed a solution to avoid pitching cases after only a couple reloadings. I used your Belted Magnum Collet Resizing Die and Viola; problem solved. These symptoms have been totally eliminated on two of my .338 Win. Magnum rifles and my .416 Rem. Magnum. I now have a year's worth of experience with your die and I can honestly and fully recommend it to everyone out there that reloads belted magnums. Thanks for making a quality product that addresses such a widespread problem. You have a first class product in this die and its design. In fact, I was so impressed, I bought a "spare"!
- Paul R. Hart
Shelley, Idaho
---
"Your Belted Magnum Collet resizing Die is an excellent product, and I think everyone who sells reloading equipment should sell this die. It's simple to operate, it puts cases back to original size, and it saves people time and money. Many reloaders don't realize what causes their cases to not chamber. Every time I use this die, I realize what RCBS, Dillon, etc have missed. It's the best reloading invention in a long time!"
- Bern Ilenstine
Yakima, WA
---
UPS delivered my die today that was ordered from Midway. Ran right out to my gun room, put it in my Rockchucker, slathered on some Imperial Sizing Die Wax and pulled the handle down. It works as advertised and is beautifully made to boot. Love working with tools like these. Thanks for your efforts in developing this great tool. The go no-go gauge in the top of the die is a great idea!
- Roy Jackson
Reno, Nevada
---
I must say I am completely delighted with your Belted Magnum Collet resizing Die. It does exactly as stated on your website. It brings my .308 Norma Magnum brass back to SAAMI specs above the belt. I was able to save over 2 boxes of brass that had expanded to the point where they would not chamber in my rifle. There is so much disinformation about reloading on the Internet that a newbe like me has to filter all of the true from the false. I can assure all the folks who reload belted magnum ammunation, that this is one tool they must have. Again, I thank you for this great little gadget.
- Glenn Koch
B.C. Canada
---
I have thrown a lot of cases away after 3 or 4 firings as they would not chamber or were hard to chamber. I used the Belted Magnum Collet Resizing Die to size the some handloads that were hard to chamber. WOW, After sizing all the cases they chambered like new ammo. That is amazing. I was reluctant at first to spend that much for the die, but now I see that it is worth every penny. A very good product.
- Rick Marquis
Salem, OR
---
I received your die via UPS yesterday ... it is Most impressive!! I cleaned it with solvent, mounted it in an old Rockchucker, lubed everything well with Imperial Sizing Die Wax and gave it a good ringing out. I went thru all my belted cases and managed to salvage several boxes of different calibers that were designated for the scrap bucket. My compliments on your design, and fabrication ..... both are FIRST CLASS!! Thanks for a wonderful product!!!
- John Porter
Austin, TX
---