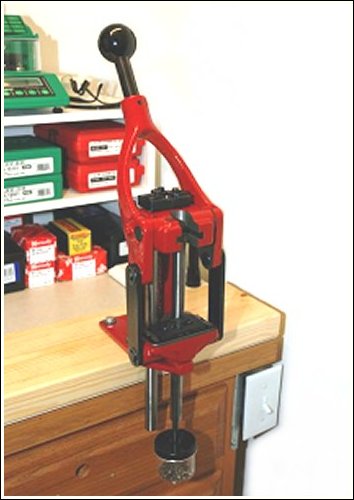 This is the Forster Co-Ax press. You
can see how the dies are inserted from the
front, without threading them into the press.

The Forster Co-Ax press has been around for decades. I've found that most shooters that use them are impressed (almost fanatical) about how well this press performs. Most owners of this press agree that its leverage is equal to (or greater than) the popular RCBS Rockchucker. This Forster Co-Ax press has earned a great reputation, and it's a top choice for experienced shooters.

This press moves the shell casing upward using an adjustable shellholder on a movable lower casting. It travels up against a stationary casting. Unlike a conventional press, the dies are not threaded into this press. The dies "slip" into a slot that's milled into the upper casting, and they are held in place by their locking collar.